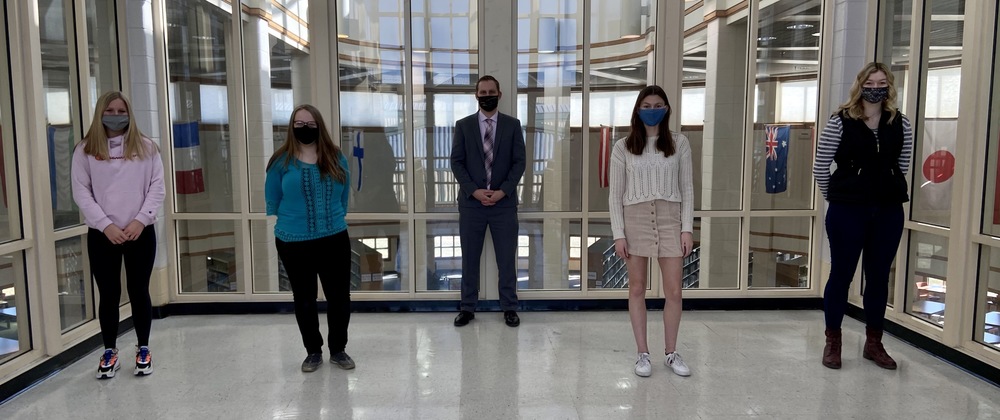 Congratulations Rising Stars - Class of 22
WCS District
Monday, February 01, 2021
The Indiana Association of School Principals (IASP) recently announced the Rising Stars of Indiana Class of 2022. Each Indiana high school was invited to recognize up to four students currently in the 11th grade, based on their academic achievement.
Four Warsaw Community High School students have been selected as members of the Rising Stars of Indiana, Class of 2022: Regan Brouwer, Rebekah Harrison, Macelyn Marcuccilli, and Abigail Sanner. These students were presented their certificates on Friday, January 29, 2022, by Mr. Matthew Barrett, Assistant Principal, Class of 2022. Congratulations are also offered from Principal Troy Akers and Scott Seney, Guidance Counselor, Class of 2022.
Please join Warsaw Community Schools and the IASP in celebrating these students on all they have already achieved, as well as offering support and encouragement as they continue their accomplishments and expand their knowledge, growth, and leadership skills while enriching the lives of others.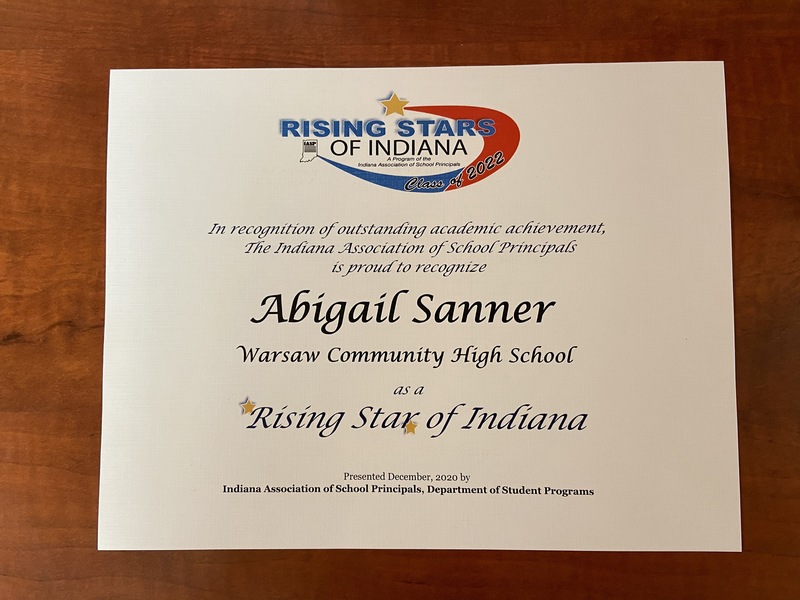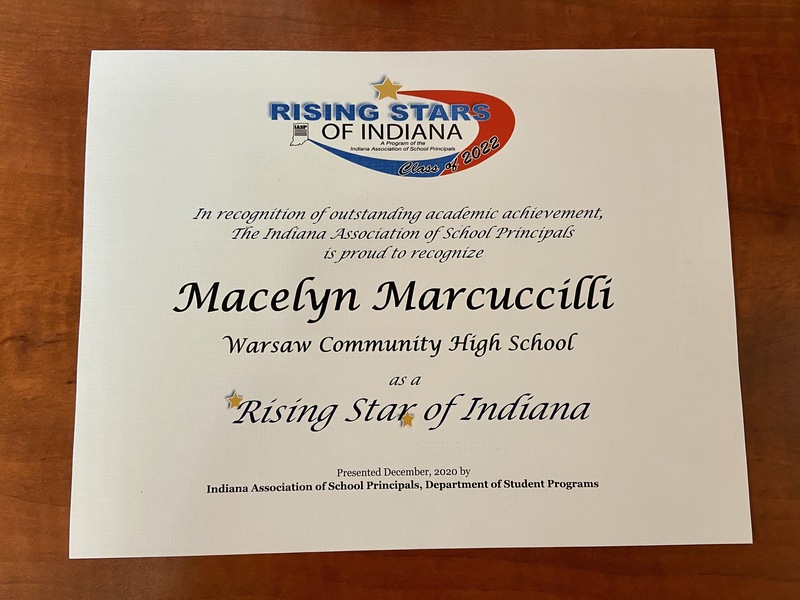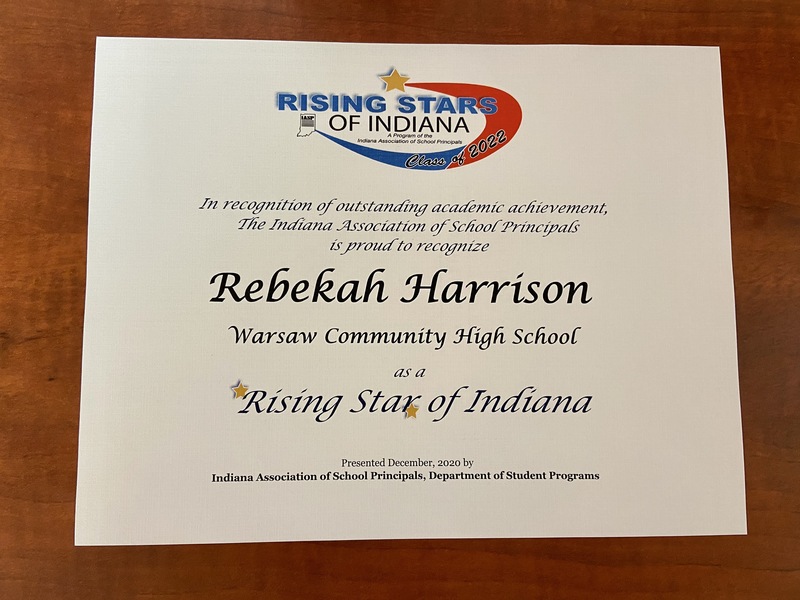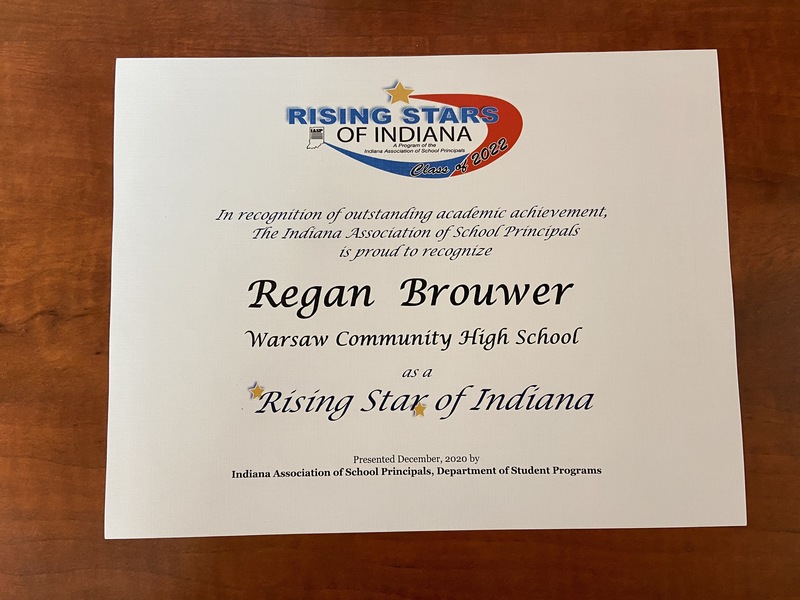 #wcsmission #ForwardTogether