Discount Warehouse of Warsaw Donates to Warsaw Community Schools
WCS District
Tuesday, December 22, 2020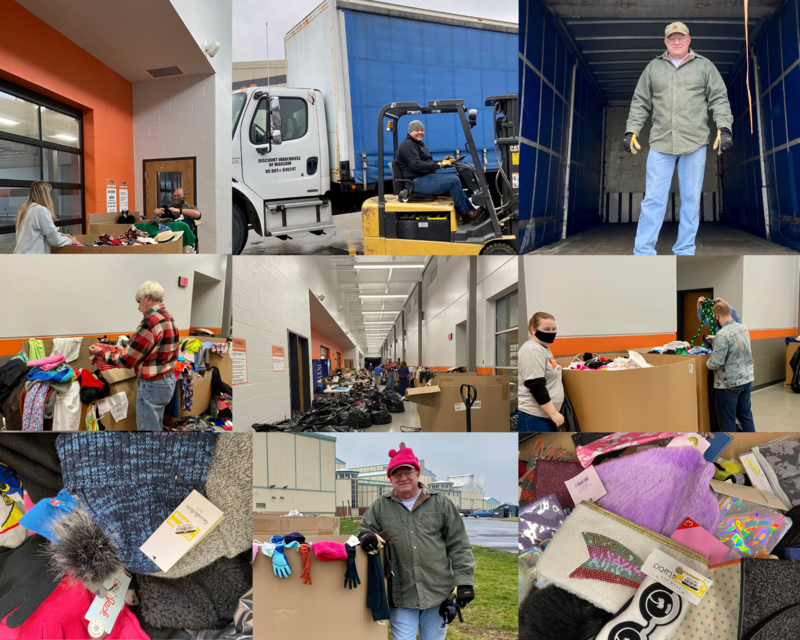 Warsaw Community Schools would like to recognize and thank Lloyd Bailey for his generous donation to WCS.
This donation value is $40,000 if sold at Discount Warehouse of Warsaw (with three locations: East Market Street in Warsaw, Pierceton, and Goshen). The donation would have been valued at $150,000 - $200,000 at full retail in the original stores they came from. Thank you Mr. Bailey for this important donation to the WCS school community.
We are very grateful to Lloyd Bailey for his generous donation and to Jim LeMasters, Sam Cook, Central Office staff, WCS staff, and custodians who sorted through the enormous boxes and were able to pull out new socks, hats, scarves, and gloves to give to each elementary school.
Additionally, the WCHS PE department was able to take new swimwear for students in need. The school nurse's offices will receive new underwear. The donation of jewelry, purses, and miscellaneous items will be given to the Trinkets for Teens program. Other items went to the transportation Department for drivers to give to students in need. Thank you Neena & Ryan Burgher for assisting in locating needs in local communities and coordinating efforts to deliver items. More items were shared with an agency that serves foster children and with an agency that serves Northern Indiana homeless shelters.
It is with GREAT JOY that we announce that within 31 hours of the Discount Warehouse of Warsaw truck rolling into WCHS, ALL items have found their way to a new home. This was an enormous task, but people rallied to move the merchandise because they knew the need was great!
Thank you again to everyone who stepped up to lend a hand and help make life a little brighter for so many families in our community! This end of the year contribution has already made a huge difference!
Thank you, Lloyd Bailey - Discount Warehouse of Warsaw.
#wcsmission #ForwardTogether