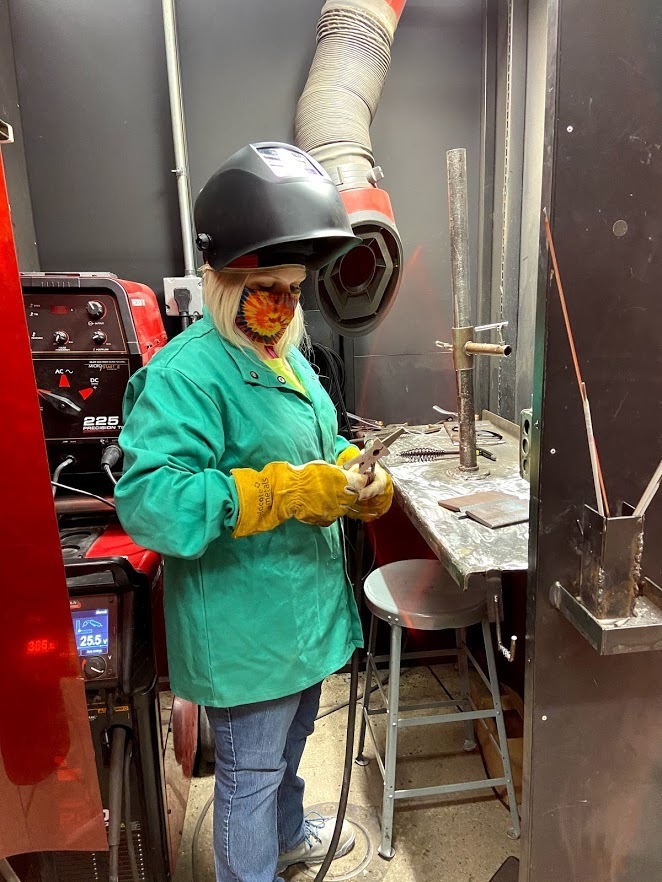 GEC Adult Education Offers Opportunities for a New Career
WCS District
Tuesday, December 15, 2020
Warsaw Community Schools offers an Adult Education program with sites in Warsaw and Rochester. Director, Steve Ferber, notes, "Whether you are preparing for the high school equivalency exam (HSE), need to improve your skills to be better prepared for college, or somewhere in between, Adult Education may be just what you need to get your future started on the right track."
One of the highlighted programs offered to students enrolled in Adult Ed. is the Welding Certificate Program. This is a two nights (5:30 pm - 8:30 pm) 12-week cohort program with 36 hours of weld time and an additional 24 hours of classroom instruction held at Gateway Education Center (GEC) and Ivy Tech in Warsaw to prepare participants to find successful employment in the growing field of welding. Certified welders are in high demand and can earn a high hourly wage.
Rachel Christison is a current student who is working toward her sheet metal welding certificate located at Lakeview Middle School under the tutelage of certified welder and licensed instructor Jeremiah Paseka.
Rachel is the first female this year to complete the welding program and notes, "This has been a really positive experience for me." Rachel went on to talk about how she had been heading down the wrong path in life and recently graduated from the recovery home All Things New. Rachel went on to add, "I had sort of been at the bottom, but now things seem to be continuously moving forward with my life. It's never too late to get back on track! My desire is to go into the trades field. I had been looking into apprenticeships then I came across this welding class and it's been a really great way to increase my skill set." Rachel spoke highly of Jeremiah Paseka, the welding instructor. Rachel explained, "Jeremiah has been a really great teacher because I had never welded before and now I'm certified. This class has been a really positive opportunity for me to stay on the right path and get closer to the career choice that I plan on taking."
If you or someone you know is interested in this course, the process begins by registering in the Adult Ed. program. Qualified applicants must commit to attending for the full 12-week course. The next cohort will begin February 1, 2020. Direct questions to Steve Ferber at sferber@warsawschools.org or register online at https://www.warsawschools.org/o/gec.
Congratulations Rachel Christison on your graduation and well wishes for success in your future career in welding.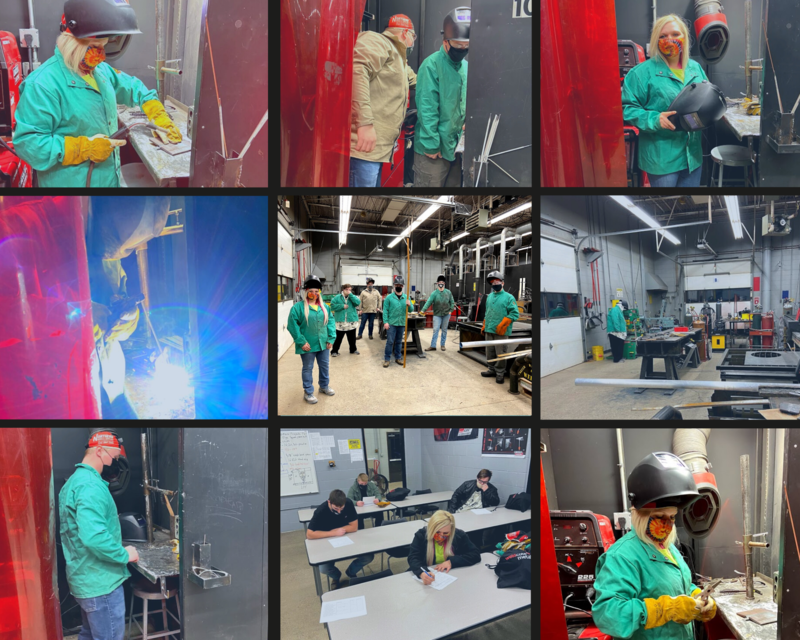 #wcsmission #ForwardTogether