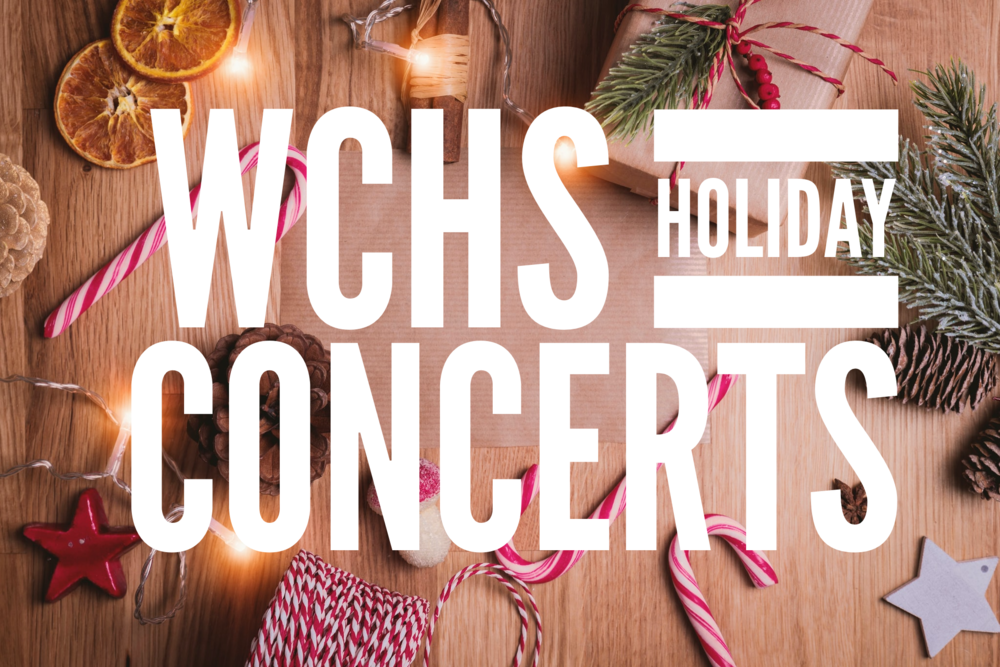 WCHS Presents 3 Holiday Concert Dates
WCS District
Tuesday, November 17, 2020
WCHS Presents 3 Holiday Concert Dates:
Dec 8 ~ Holiday Choir Concert (Toys for Tots Collection)
Dec 15 ~ Orchestra Holiday Concert
Dec 17 ~ Winter Dance Concert
Reserve Tickets: 574.371.5040
Orchestra has two concerts. Tickets required for each concert.
Choir: 500 Tickets because its in the Tiger Den.
Other tickets limited to 240 tickets per concert. Tickets are limited to parents/staff.
Masks & Social Distancing Required / Freewill Donations Accepted.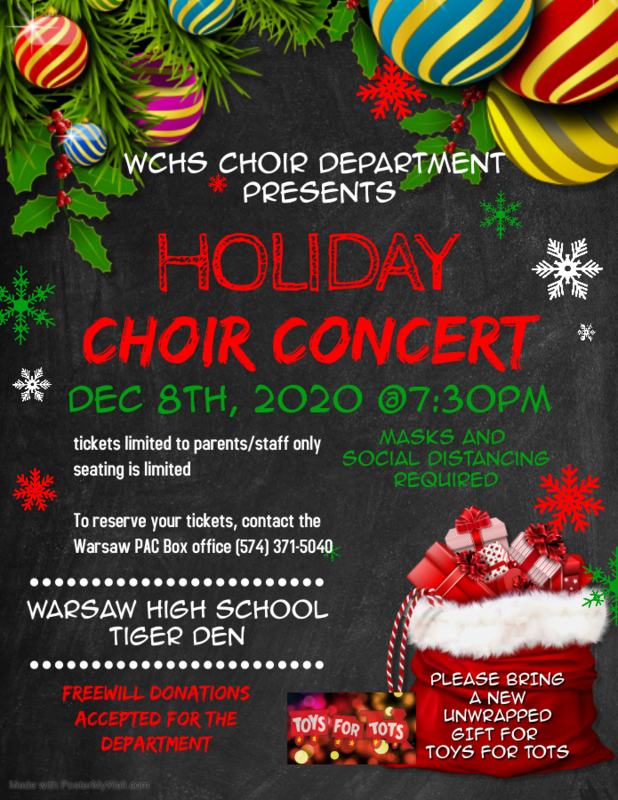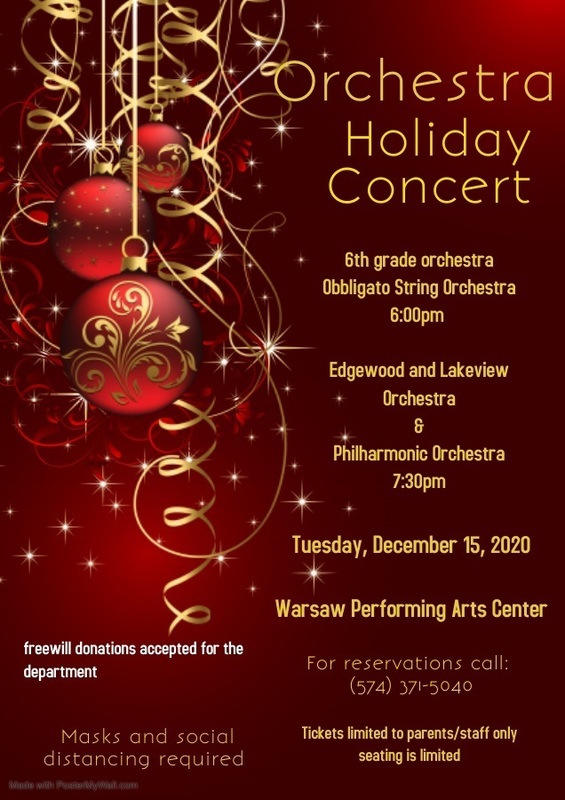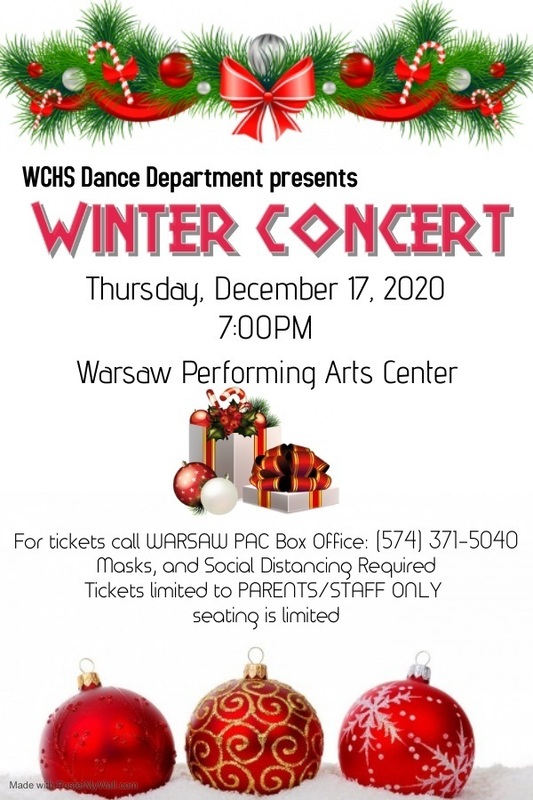 #wcsmission #ForwardTogether