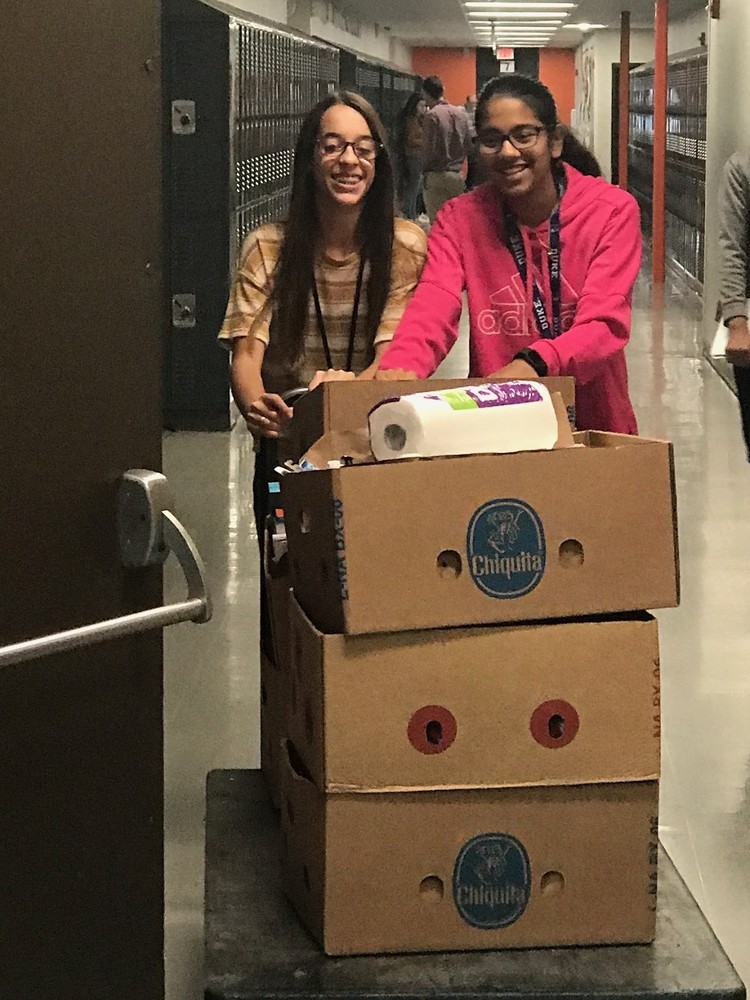 EMS Annual Food Drive Miracle
WCS District
Wednesday, November 11, 2020
Edgewood Middle School (EMS) Annual Food Drive has been a long-standing tradition for over a decade. Each year, students, staff, Edgewood families, and community partners make the EMS Annual Food Drive a priority. In past years, there have been class competitions, student groups taking shifts to solicit food donations outside local grocery stores, and neighborhood campaigns.
Combined Community Services (CCS), Our Father's House, and 50-60 EMS families rely on these donations.
The Edgewood Middle School Annual Food Drive is needed now more than ever. As the
financial impact of the pandemic affects more people, the necessary health and safety
protocols challenge organizers. But, where there's a will, there's a way and Edgewood
Middle School refused to accept the possibility that collecting staples to sustain
families over the Christmas break was in jeopardy.

Calling it, "A Christmas miracle, " JoElla Hauselman, Principal of Edgewood Middle
School explained, "Kerlin Bus Sales offered to match dollar for dollar up to $5,000 to
help with our food drive." Elated, the team was inspired and hopeful when a second
surprise was presented. A private citizen made an anonymous donation of $5,000! With
permission from Kosciusko County Health Department (KCHD), Edgewood students
will conduct an "old fashioned" food drive and bring donations from home to help to
prepare family boxes for 185 families and local food pantries. In addition to family boxes
for Edgewood families, the goal is to provide 10 family boxes for each of the 8
elementary schools and Lakeview Middle School, 15 - 20 boxes for WCHS, and at least 5
for Gateway families.

Overwhelmed with gratitude, JoElla Hauselman offered, "Just about the time when we
thought we wouldn't be able to do our annual community service project, we ended up
being able to triple our outreach efforts! We can only do this with community support.
We need cereal, large cans of fruit, toilet paper, and laundry detergent. We are also
accepting monetary donations. Checks can be made out to Edgewood Middle School
and will go directly into the family box project. The need is great. Only when we work
together can we achieve such an ambitious goal."
To make a donation or to drop off items at EMS, please call (574) 371-5096.
#wcsmission # ForwardTogether