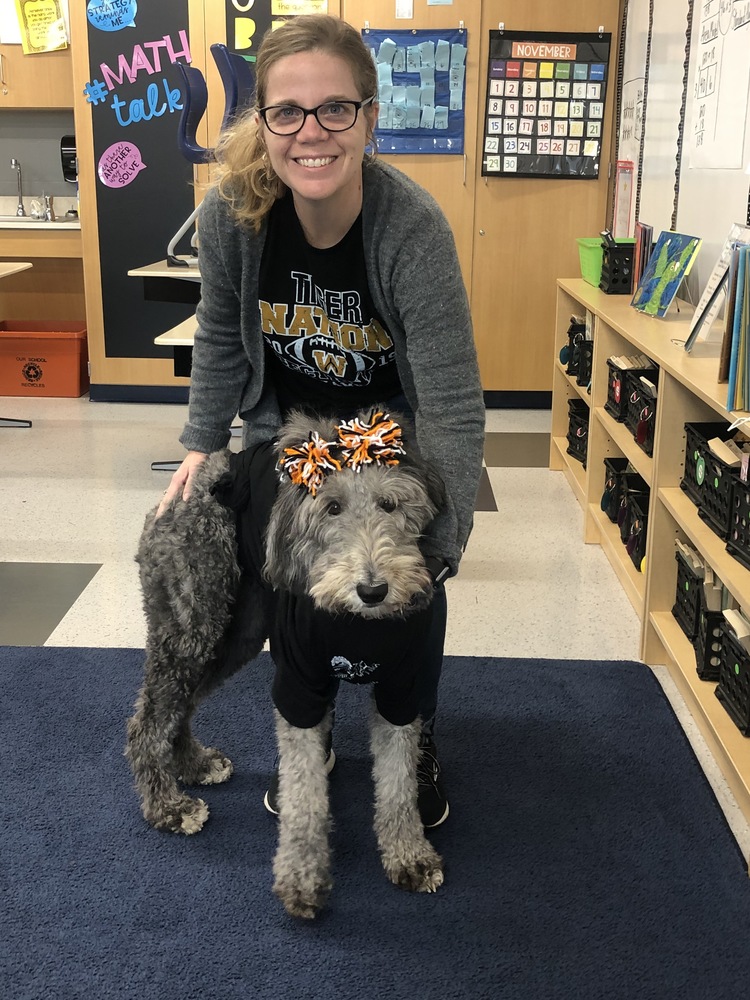 Hazel Leading the Cheer #schoolspirit
WCS District
Friday, November 06, 2020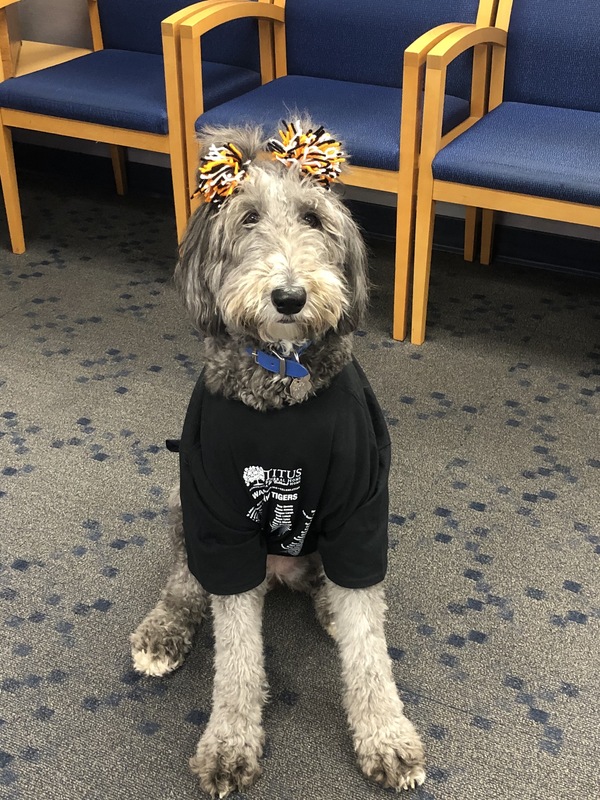 If you missed hearing about Hazel in September, here's a recap & here she is bringing joy to ALL the children and staff at Leesburg.
Meet Leesburg's newest employee, Hazel Grace Huffer.
Hazel is a 6 year old sheepadoodle, owned by fourth grade teacher, Stacy Huffer. With Stacy's help, Hazel finished her training for certification as a therapy dog in February, 2020. She is certified and insured through Alliance of Therapy Dogs to comfort and bring joy to others. In order to be certified, Hazel graduated from two training classes and visited three different public places under supervision of the ATD tester, two of which were medical facilities. Hazel is also trained to respond to visual cues and has learned hand signals for different commands such as sit, stay and lie down.
#wcsmission #ForwardTogether #HazelGraceHuffer