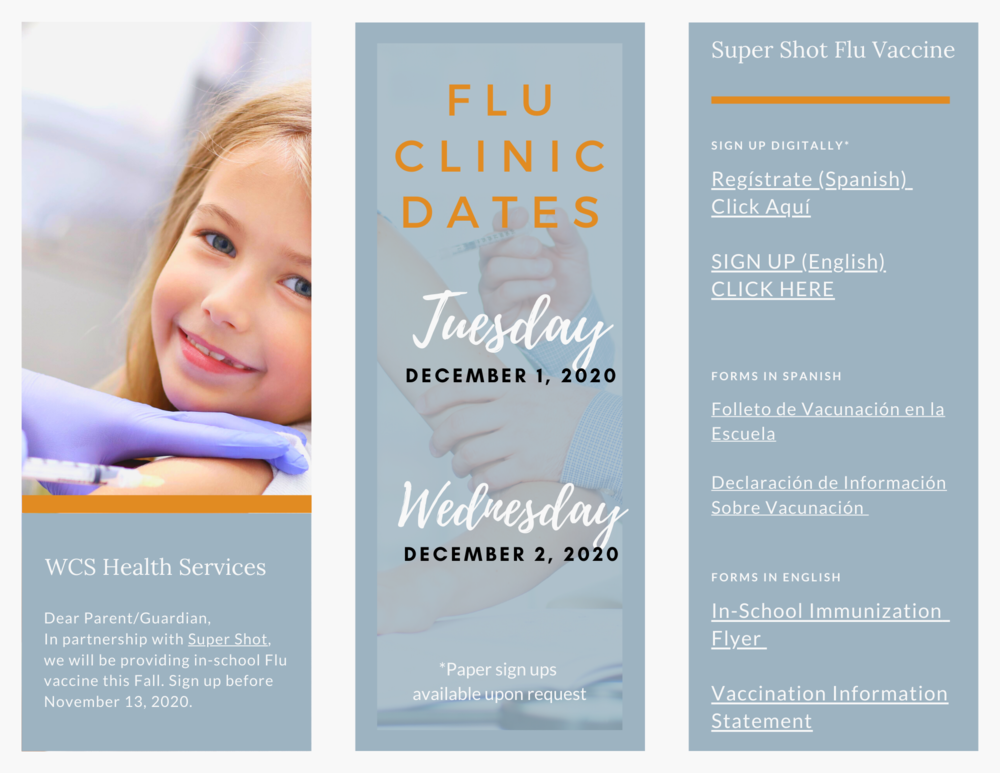 WCS Announce Flu Shot Dates & Sign Up Links
WCS District
Wednesday, October 28, 2020
Dear Warsaw School Parent/Guardian,
In partnership with Super Shot, we will be providing in-school Flu vaccine this Fall for
Warsaw students on Tuesday, Dec 1st & Wednesday, December 2nd.
Links to Sign up digitally are included below. Sign up before November 13th.
Parents can also request a paper copy from their school nurse.
In-School Immunization Flyer (English)
In-School Immunization Flyer (Spanish)
Vaccination Information Statement (English)
Vaccination Information Statement (Spanish)
#wcsmission #ForwardTogether