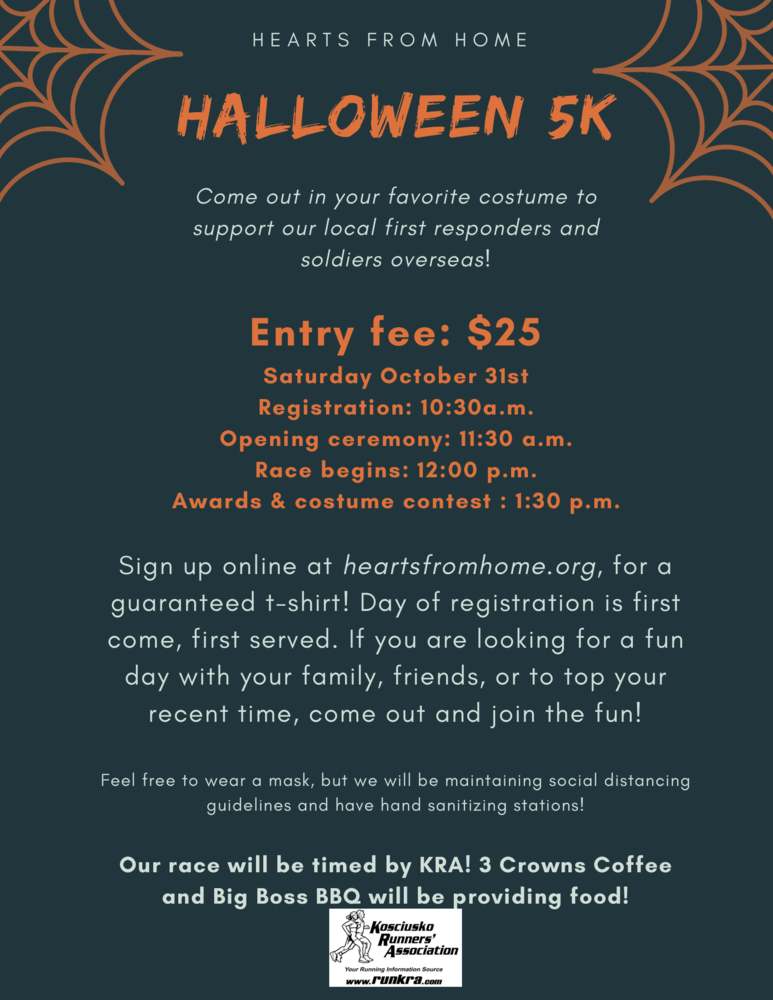 Register Today for a Halloween 5k for Heroes
WCS District
Thursday, October 22, 2020
Giving Back to our Very Own American Heroes
Hearts from Home presents a Halloween 5K
Come out in your favorite costume to support our local first responders and soldiers overseas!
Entry fee: $25
Saturday, October 31st
Registration: 10:30 a.m.
Opening ceremony: 11:30 a.m.
Sign up online at heartsfromhome.org for a guaranteed t-shirt!
Day of registration is first come, first served.
If you are looking for a fun day with your family, friends, or to top your recent time, come out and join the fun!
Feel free to wear a mask, but we will be maintaining social distancing guidelines and have hand sanitizing stations!
Our race will be timed by KRA! 3 Crowns Coffee and Big Boss BBQ will be providing food!