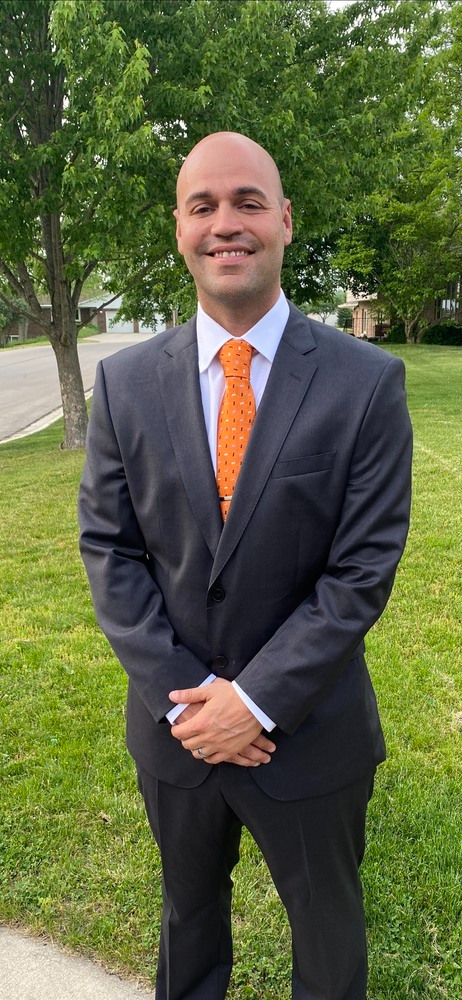 A MESSAGE FROM THE PRINCIPAL AND ASSISTANT PRINCIPAL/ATHLETIC DIRECTOR
Link to beginning of the year letter to parents.
August 2022
Dear Lakeview Families and Students,
I would like to personally welcome all students and their families to Lakeview Middle School. Our team here at LMS is excited to begin this school year with each and every one of you. As we look to begin this exciting journey together, my hope is that your student will have a positive experience while at our school. We strive do incredible things for our students on a daily basis here at Lakeview. This starts with a collective team centered approach focused on doing whatever it takes for our students to learn at high levels.
We are excited to welcome several new staff members to Team Lakeview this year. Ellie Harlan will be joining our Social Studies Team. She will be working with Mr. Murphy and our 7th grade students. Mr. Patterson will be joining our science team and he will be teaching both seventh and eighth grade science. Kaylee Gonzalez and Faith Doyle will be our newest additions to the Special Education Department. Roman Martinez will be teaching eighth grade ELA and Writing. We have two familiar faces in the corporation moving up to teach at the middle school level in Gary Hawblitzel and Kent Phelps. Mr. Hawblitzel previously taught at Washington STEM Academy and will be teaching business courses this year. Mr. Phelps previously taught at Lincoln Elementary and will be teaching 7th grade Physical Education and Health.
Lakeview has three essential expectations —Be Respectful, Be Responsible, and Be Safe. The following four items fall under one or more of these expectations: attendance, cell phone, dress policy, and ID badges. Attached are the procedures for each of these items. Please review these with your student so all are aware of the expectations before the school year begins. We also have new school wide procedures on homework, late work, missing work, and a new grading percentage configuration. Our hope is that these new school wide procedures will help create consistency and continuity amongst our staff which in turn will help our students be more successful.
We will be hosting a question and answer session with the Lakeview Middle School Administrative team on Thursday, August 4th from 6:00 p.m.-6:30 p.m. in the Lakeview Auditorium. Information about this event and our open houses can be found on our school website. As of right now, we will also host a Back to School Night on Tuesday, August 16th from 6:00 p.m-7:00 p.m. Please consider attending this event as it will give you an opportunity to meet your student's classroom teachers for this school year.
We look forward to building and strengthening relationships with both students and parents. We invite students and parents to contact us if you have a question or concern. Open communication is crucial to the success of our students and school. We are TEAM LAKEVIEW!
Sincerely,
Todd Braddock, Principal
Michele White, Assistant Principal/Athletic Director