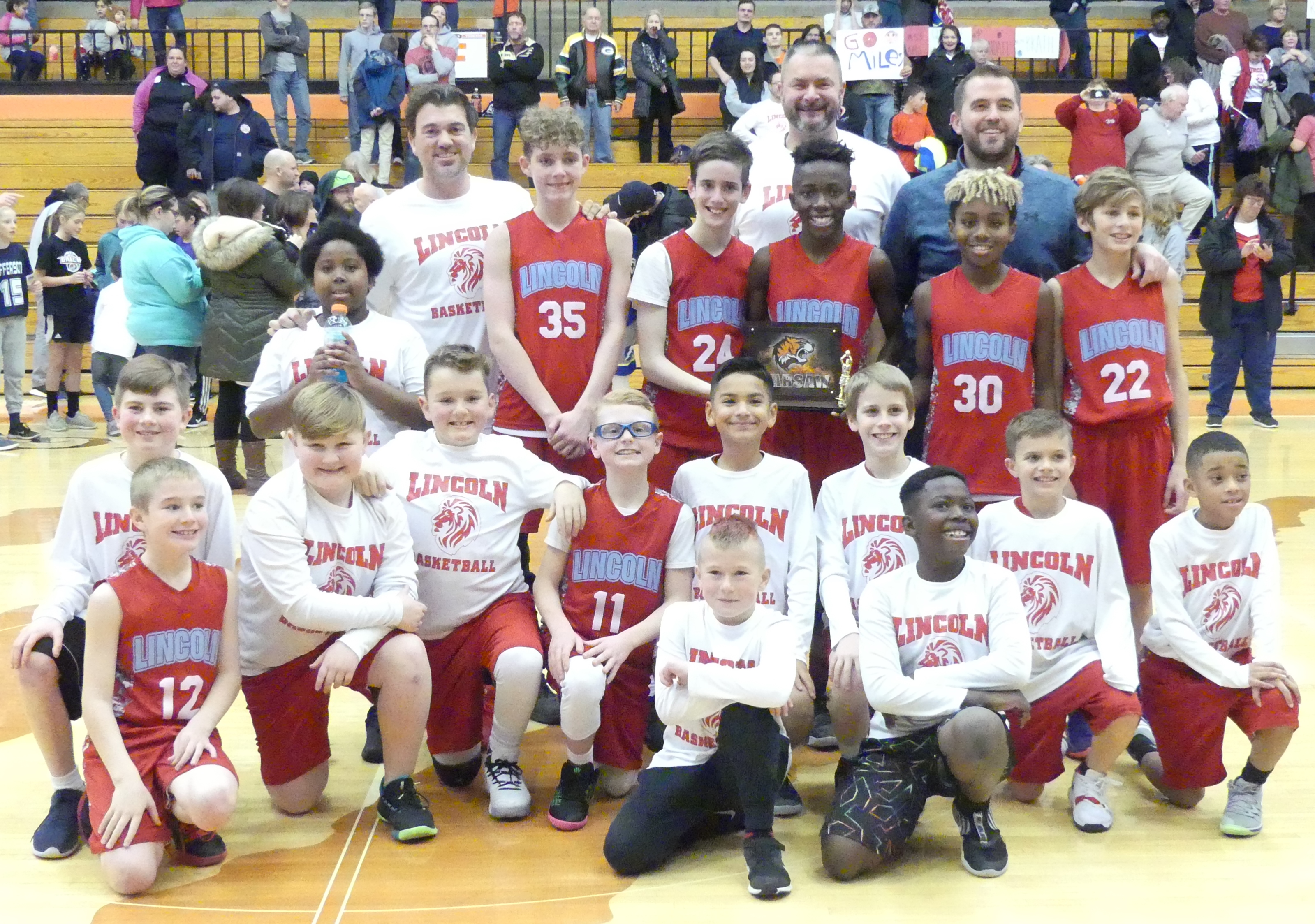 Lincoln Elementary offers sports opportunities for students in the Fall, Winter, and Spring for boys and girls in grades 4th through 6th.
Fall sports include Soccer for both boys and girls and Volleyball for girls.
Soccer Coach: Brennan Cox and Jonah Gray
Volleyball Coaches: Linda Jacko and Holly Grossman
Winter sports include Basketball for both boys and girls and Cheerleading for girls.
Basketball Coaches: Kent Phelps and Holly Grossman
Cheerleading: Kelly Reed
Springs sports include Track for both boys and girls.
Track Coach: Tim Sprankle and Kelly Reed