Welcome to Edgewood Middle School! Edgewood is known for its high academic and behavioral expectations. We've had a tremendous amount of success in academics and athletics. We are proud of our newly renovated school that features a new STEM lab, glass garage doors in the science labs that connect our classrooms to the STEM lab, and a fully reconstructed interior that promotes safety and a quality learning environment.
One of our goals is to become the best middle school in the state of Indiana and we are working to create the academic rigor and to develop creative solutions to make this dream a reality. Our science department has an incredible hands-on learning lab model, our fine arts and performing arts have earned several awards, we embed project-based learning in our history and practical art classes, and we are striving to continue to improve in all areas across the curriculum. Our leadership team is focused on continuous learning and improving. It is a team effort to make Edgewood the best.
Edgewood was selected as a Distinguished Project Lead The Way School and our PLTW teacher was selected as the middle school excellence teacher by the Engineering/Technology Education Association and Indiana Association for Career and Technical Education Association. Rowdy, our humanoid robot programmed by two Edgewood students, was the first robot to ride and guide a horse.
We excel in competitions and were the conference champions for Boys XC, Girls XC, 7th-grade girls volleyball, 7th-grade boys basketball, 8th-grade boys basketball, 8th-grade girls basketball, 7th-grade girls track, 8th-grade girls track, and we were the Academic Super Bowl champions for 2017-2018.
We promote learning for all students and hosted a Women in Engineering event, a regional robotics tournament (that we were excited to win) and we involve the whole school in learning opportunities like the eclipse and the power of solar energy. Check out the green energy focus that powers our school.
Edgewood partners with the Dekko Foundation, the Kosciusko Community Foundation, the Warsaw Education Foundation, and area business leaders to develop our curriculum and enhance learning opportunities. Our manufacturing club, our humanoid robot, a laser engraver, Edgewood's GoBabyGo! Project and drones have been made possible through the cooperation and support of our local philanthropic groups and businesses.
We are proud to be Edgewood Tigers and we believe we can provide a quality learning opportunity for our middle school students. If you would like to learn more about our school or would like to request a guided tour for your family, please let us know!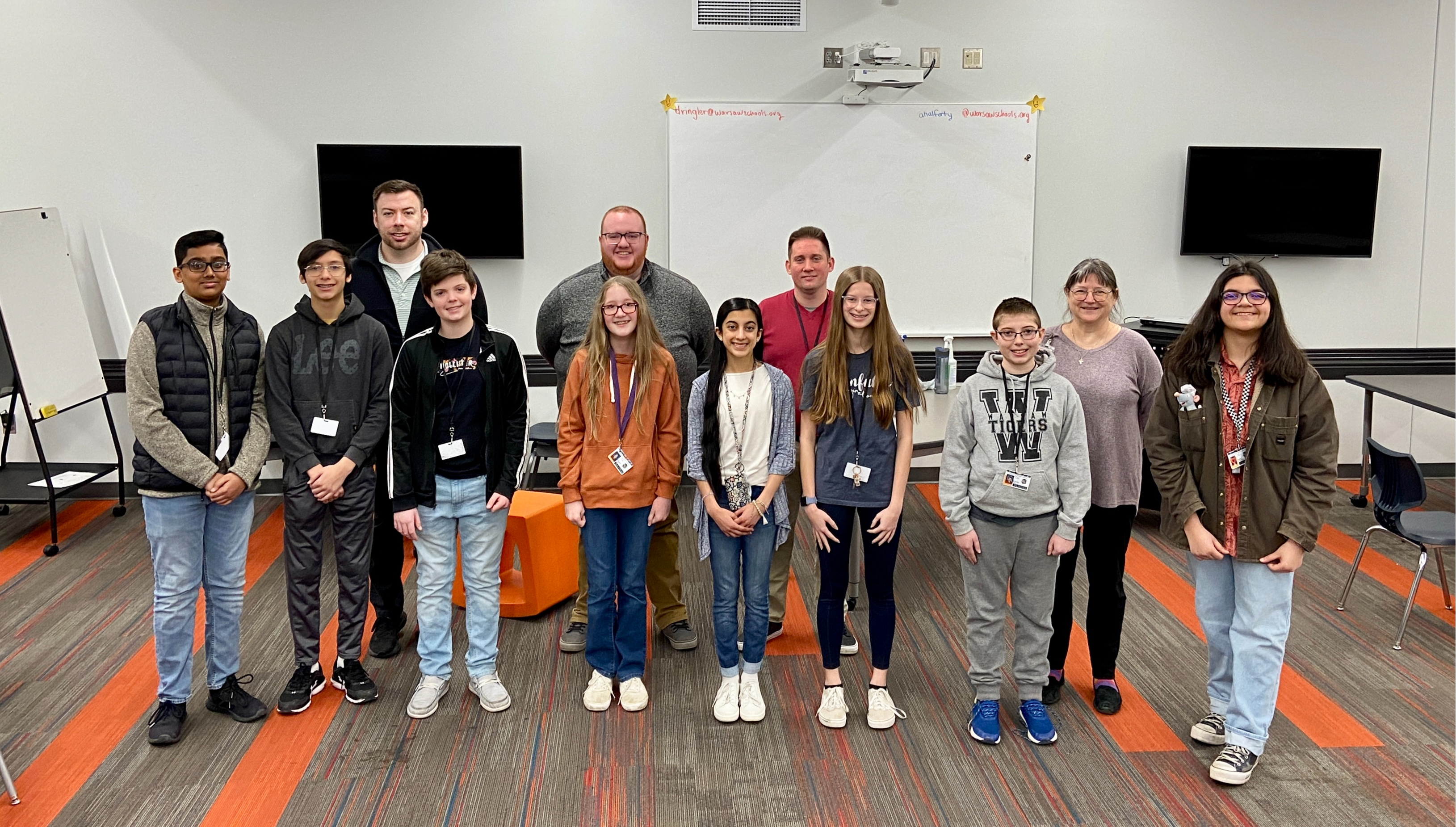 National History Day
Video from Edgewood's STEM site visit, part of our STEM accreditation process with the state.