WCS SCHOOL REOPEN PLAN, 2021-2022
Warsaw Community Schools has developed the following School Reopening Plans in close collaboration with Kosciusko County Health Department following Indiana State Health Department (ISHD) guidance.
Please select the link below to open the infographics for WCS School Reopening Plans 2021-2022 in English & in Spanish for both Elementary Schools & for Secondary Schools.
Please Note: Information posted on July 28, 2021, is subject to change. Updates will be posted as soon as they are available and will be time-stamped for reference to the latest guidelines.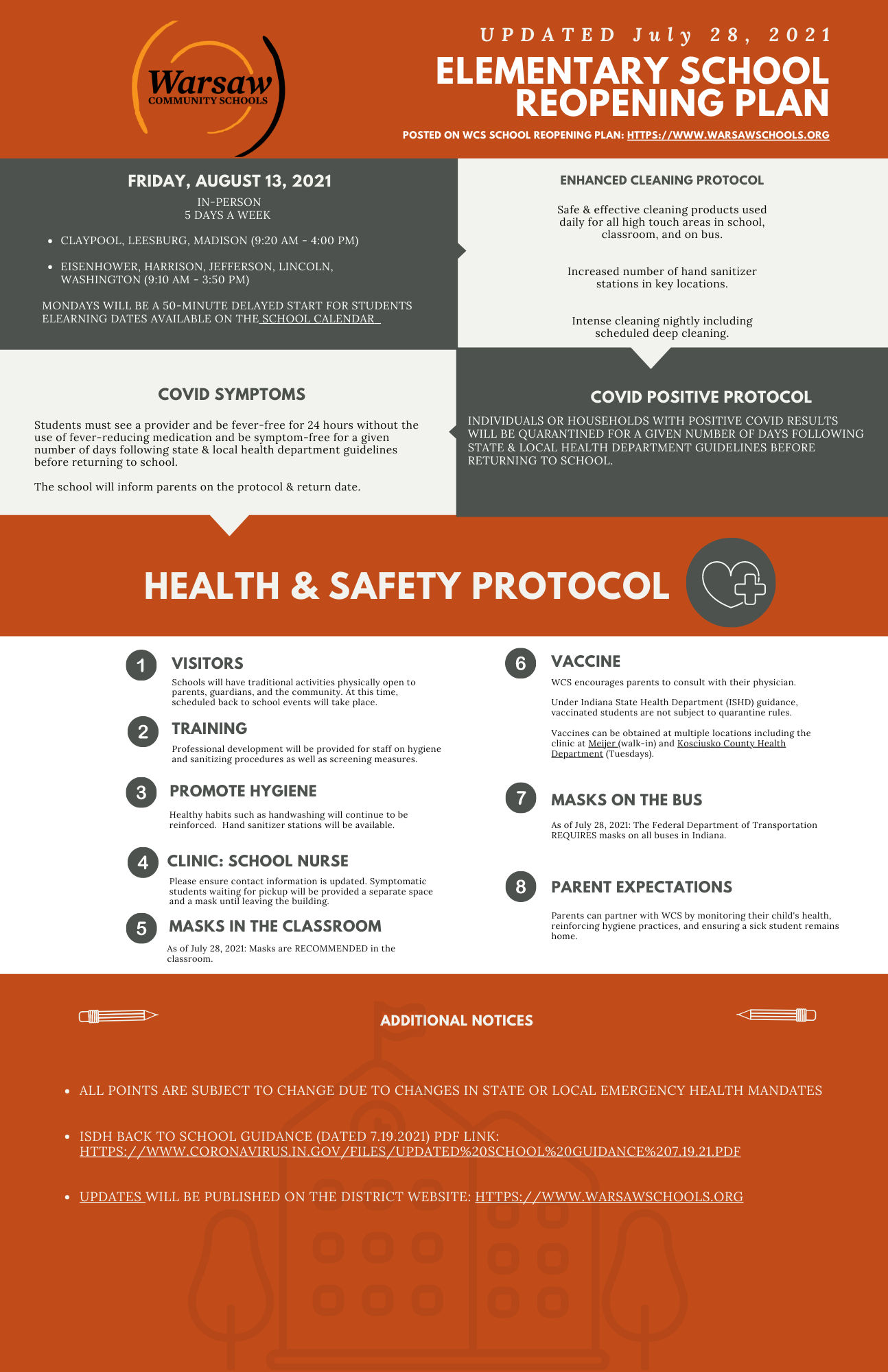 UPDATED July 28, 2021