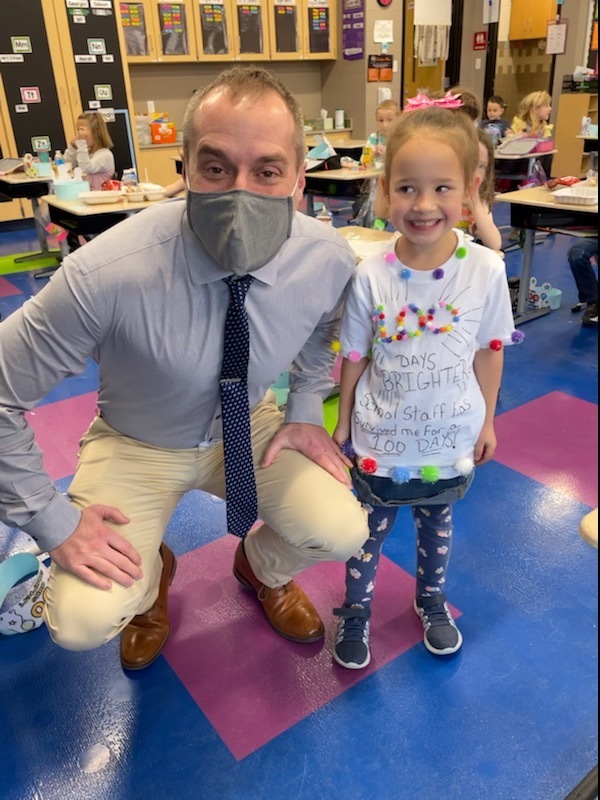 Happy 100 Days of School!
WCS District
Thursday, January 28, 2021
Happy 100 Days! Principal, Ben Barkey visited Madison kindergarten classes where the day focused on all things 100 - math, reading, writing, crafts, etc!
If you can't read this home-crafted T-shirt, it's "100 days BRIGHTER. School staff has survived me for 100 DAYS!" Ha :-)
Celebrating this milestone with you. Go Cardinals!
#wcsmission #ForwardTogether