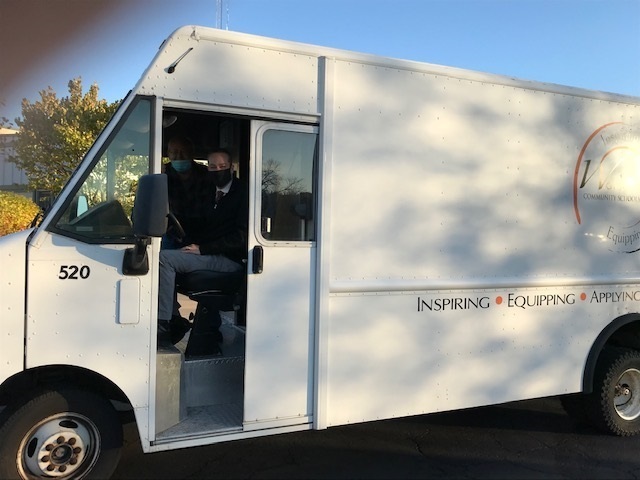 A Promise Made...A Promise Kept
WCS District
Wednesday, November 04, 2020
And they're off! Randy Wallen won Dr. Hoffert's coveted traditional Christmas offer of a "I'll do your job for a day" holiday giveaway in December, 2019.
Postponed due to weather and circumstances beyond anyone's control, today was the PERFECT day to be out delivering mail and lending a helping hand.
Dr. Hoffert took the wheel and will be driving the mail route today with appreciation for all that Randy Wallen does for our district.
#wcsmission #ForwardTogether #57daysUntilChristmas2020